A prototype AR game that places you in the story of Peter Rabbit. Help Jeremy Fisher catch flies that surround the area by aiming your phone and tapping the screen. 

Role:
Graphic Design, Unity Development
Technology:
Unity 3D, C#, Vuforia, Adobe CC
Design Process 1: Beginnings with Unity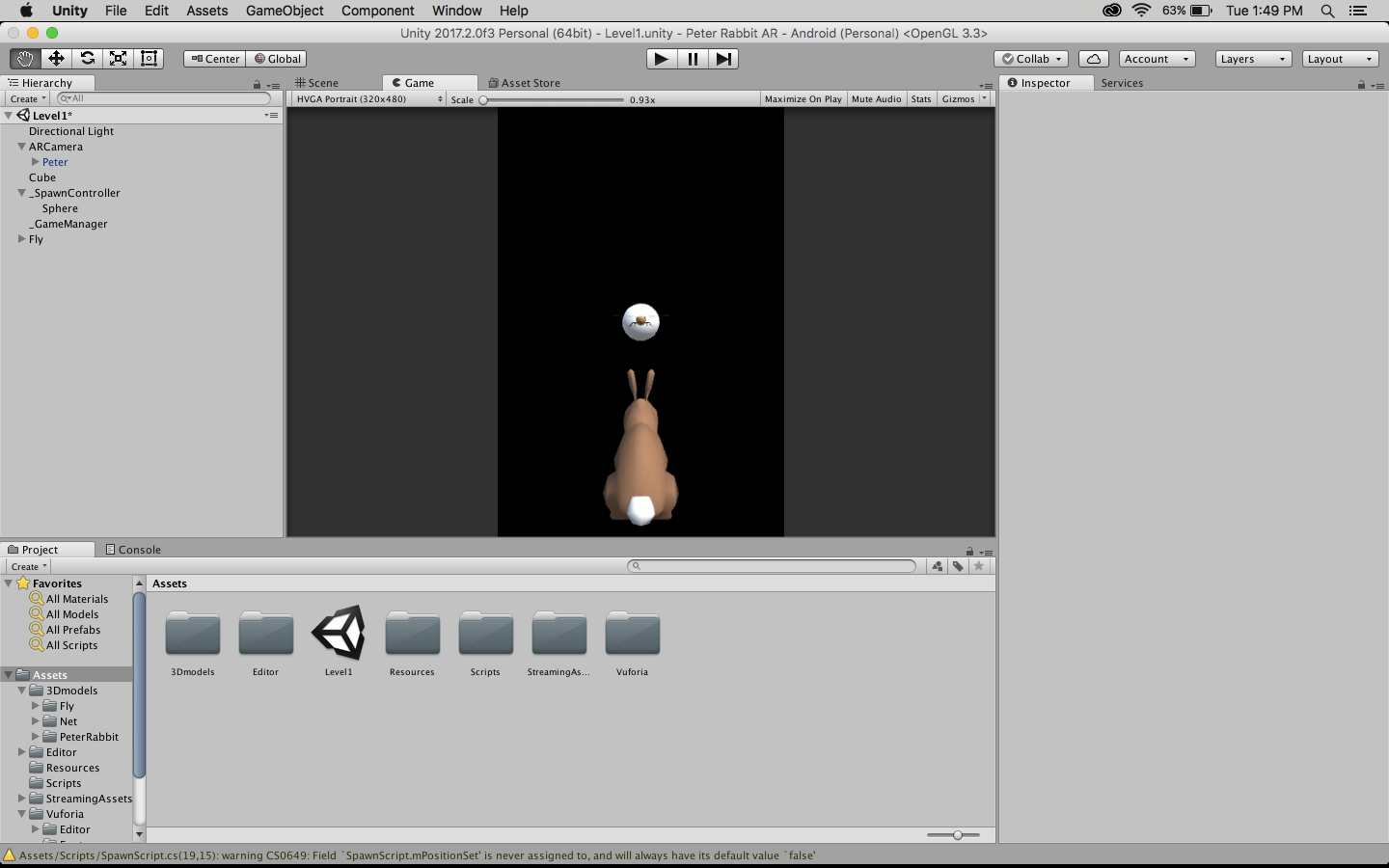 Design Process 2: First test

Design Process 3: Level introduction and flies! 
The collision detection of the ray and the flies is off due to the size of the box collider on the flies, but we fixed that.